Brunello Eco-Friendly Factory and Stella McCartney
Stella McCartney's Summer 2020 campaign celebrates the power of plants.To get to the root of the sustainable production process Stella and her team shot the second part of the campaign in Brunello.
Together with activist and friend Amber Valetta and model Achenrin Madit, the brand took a behind-the-scenes look at our production process and the people who work behind our plant-based fabrics.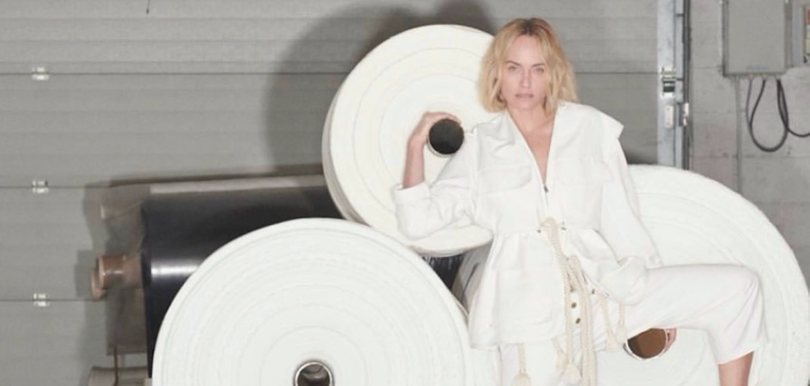 Our company has been alongside the brand from day one, supplying organic cotton and sustainable viscose fabrics. At Brunello, we consider sustainability as one of the most important values and we choose partners who share the same objectives with us. We are convinced that a more sustainable fashion must take into consideration the entire supply chain, from the selection of raw materials to the end of life of the garment. Brunello's commitments to sustainability are expressed in all areas: our energy-efficient factories use solarenergy, we use LED lights, we constantly improve our machines to reduce CO2 emissions and we pay close attention to the choice of materials in order to maintain our high standards of quality and sustainability.
In Stella McCartney's Summer 2020 campaign, Brunello employees are the main protagonists and wear the accessories of the collection, totally cruelty-free and with more than 75% of the fabrics used sustainable.