We live in a time when everything is justifiable, yet our conscience knows how to distinguish good from evil. Without any hesitation or compromise, we choose good: the construction of a better future.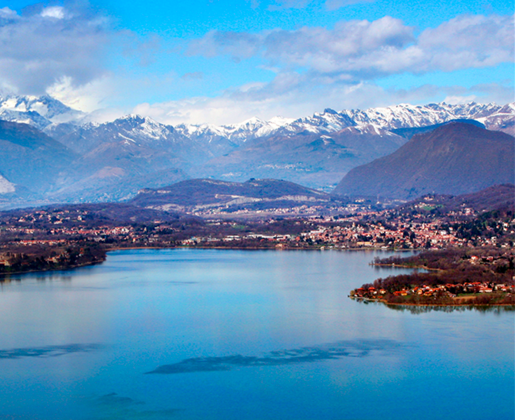 TERRITORY
Our commitment is to create fabrics made in Italy that are synonymous with excellence, sustainability and traceability. Attention to our territory, to our naturalistic and cultural environment, and to the protection of the workplace have always guided our work, reflecting our determination and desire to make beautiful things well, and with a love for innovation.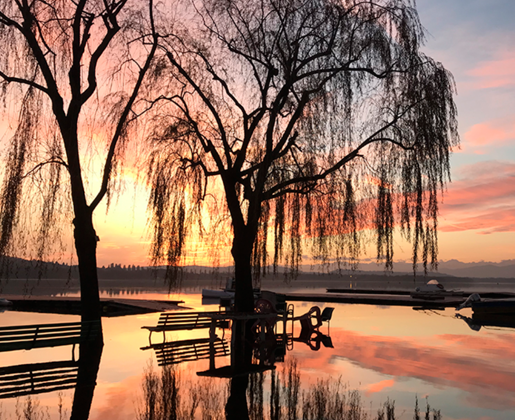 The beautiful landscape and nature of the territory are part of our DNA, respect for history and traditions blend with our history. Protecting our environment is a stimulating challenge for us, and we are committed every day to building a better future. That's why everything we produce is proudly "Made In Brunello": for us, this means giving value to people and passing on the culture of weaving.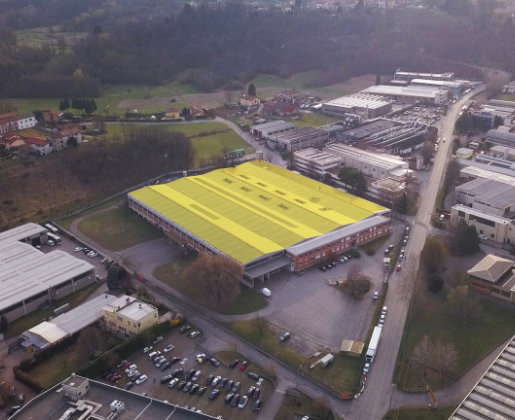 ENERGY
For Brunello, sustainability also means being aware of one's own energy needs. We have decided to pursue an energy-saving policy by continuously investing in innovation. We have installed 12,000-square meters of photovoltaic panels on the roof of our logistics building, which are capable of producing 1 million kWh per year.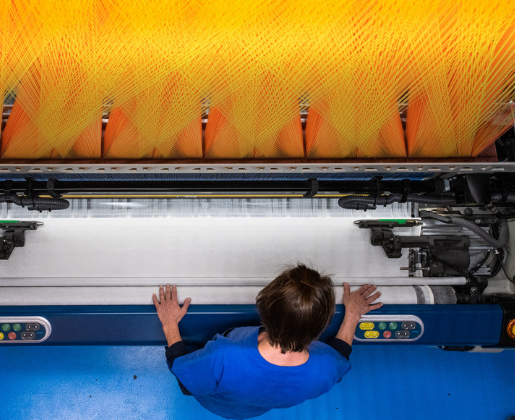 Renewal of machines, technological innovation, periodic monitoring: reducing energy waste is one of our main objectives for reducing polluting emissions and achieving maximum performance. At Brunello, sustainability is a daily commitment that is manifested in the numerous actions that we have carried out over the years, such as the creation of new more efficient looms, a new quality control department, transformation of the lighting system from neon to LED, scrupulous control of the distribution system in the compression area in order to prevent losses. These are all part of our future projects.
WASTE
Every year we produce a large quantity of textile waste that has little chance of being recycled and recovered, and that requires high disposal costs. For this reason, we decided to participate in the European Life M3P – Material Match Making project, which aims to create a database of waste materials from companies belonging to different sectors. This database is available to everyone in order to find the perfect solution to every creative need and to give a second life to industrial waste.
With the aim of finding alternative solutions to manage residual materials, the company is also collaborating with the Energy Department of the Polytechnic Institute of Milan to improve energy production from waste generated by the processing of artificial fabrics.
THERE IS LIFE AFTER WASTE
The Life M3P – Material Match Making platform is a tool that helps matching materials and technological requirements (production waste, and more) and technologies that allow a rapid search and more efficient management of the resources, in order to find the perfect solution to every creative need and to give a second life to industrial waste. Find out more