Designed and promoted by the AIUFFASS association, in collaboration with a research team coordinated by prof. Arturo Dell'Acqua Bellavitis of the Design School of the Milan Polytechnic. The project celebrates the innovation of the fashion product between lining and tailoring with the presentation of a capsule collection of 12 suits with a contemporary design. Brunello linings are part of this capsule: Made in Italy, originality and participation of young people from all over the world are essential components.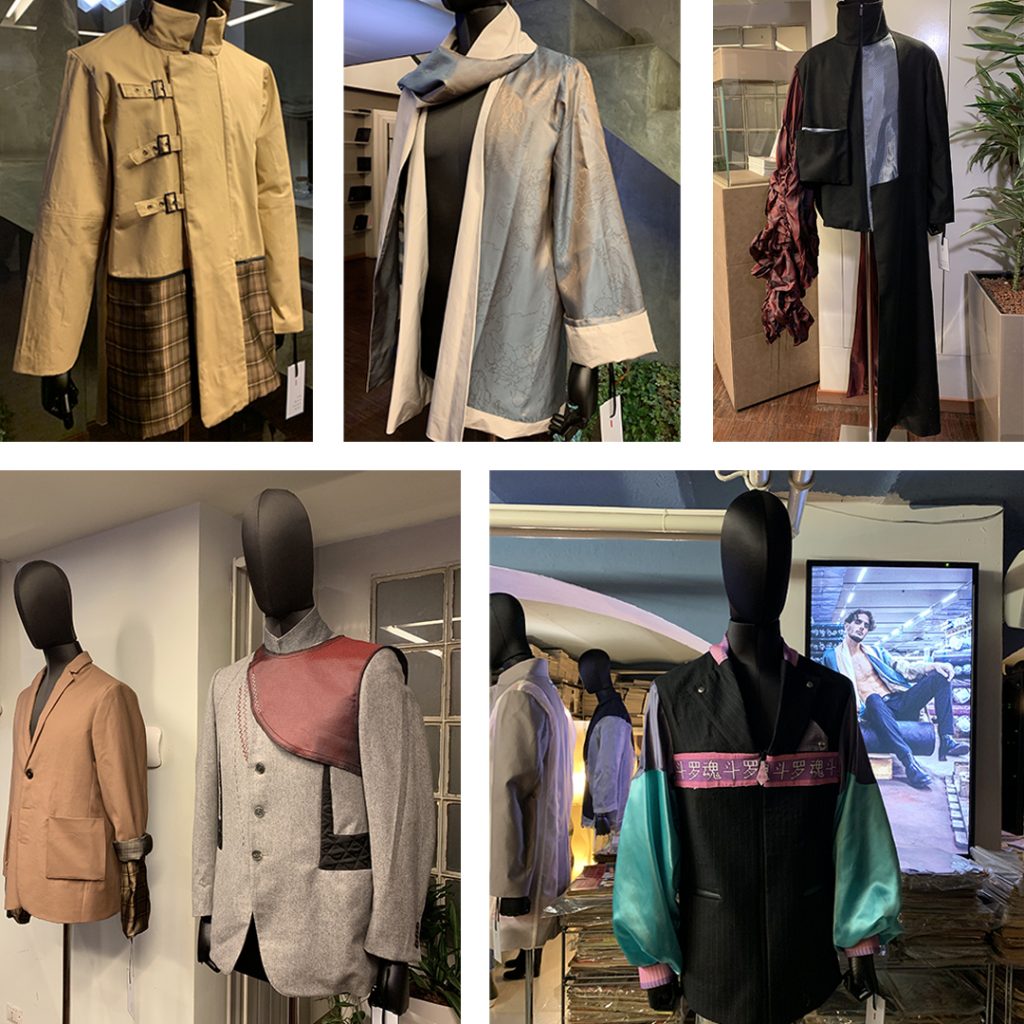 There are several elements of strong originality in this project proposed at the Politecnico di Milano – Industrial Design Department.
The first element is the product at the center of the proposal, the lining made with continuous cellulosic fibers. The product is indispensable not just in the construction of an outfit, but it also gives to the suit consistency, supports the fit, guarantees comfort. In Italy, there is the production of the best quality linings of which our country is so proud. In recent years, linings come out of its normal use inside garment and has become an essential element of the garment itself, a diversification and personalization tool with exceptional potential.
The second element is the lining production chain in Italy: a supply chain made of several small factories, all strongly interconnected with each other, all indispensable in giving know-how and quality. This supply chain exists, unique in Europe, and involves 2,000 people. A treasure of extraordinary skills, not available elsewhere: Italian and foreign designers find here what is considered impossible elsewhere. A world that believes in what it does, which still thrives on passion for its work and dedication to its companies.
A third element of originality concerns the young people who worked on the project. Young people from all over the world, so heterogeneous from each other, but so surprisingly united by their desire to do, to grow, to understand, to emerge.